Pre-Check offers you background checks on employment references, education, and national criminal searches, drug testing and many other pre-employment services. We partner with

Pre-Select

, a highly intuitive and easy to use applicant tracking system.
If your company's background check disclosure form includes a release of liability, take it out.
Less than a year after a federal district court in Pennsylvania ruled that Closetmaid violated the Fair Credit Reporting Act (FCRA) by including release language in its background check disclosure form, the Publix supermarket chain agreed to pay nearly $6.8 million to settle a similar lawsuit.

In both lawsuits, the employers used background check disclosure forms that not only disclosed to applicants that a background check would be performed, but also asked the applicant to release the company from any liability in connection with the background check process. The FCRA, which is the federal law that governs pre-employment background checks, requires that employers provide a disclosure to applicants before conducting a background check. Simple enough, but the FCRA also requires that this disclosure be made in writing and "in a document that consists solely of the disclosure." 15 U.S.C. § 1681b(b)(2).
The story is continued on our
news and resources page

.
Pre-Employment Screening services from The Pre-Check Company, the premier background screening company that provides services to give you a picture of your applicant you can't get in an interview, offering assurance that your perfectly interviewing applicant will become a high-performing coworker, full of innovative ideas that improve morale, increase output and grow the bottom line. Our clients tell us that they can make actual hiring decisions based on the reports we provide. To learn more about Pre-Check's services, click on one of the descriptions below.
The Pre-Check Company
P.O. Box 45375
Westlake, OH 44145
Telephone: 216-226-7700
Fax: 440-348-5441
The Pre-Select Company
See what our clients say about us.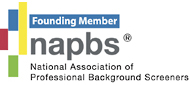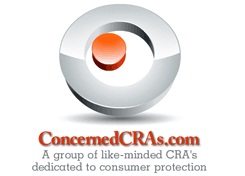 This site is secured by GeoTrust